Thobela FM is owned by the Government owned National Broadcaster, South African Broadcasting Corporation (SABC), and is a proud-modern-home of N. Sotho speaking and understanding people, representing cultural diversity by preserving rich heritage through information, education and entertainment for current and future generations. With a simple click you can listen to the best live radio stations from South Africa.
A listener who wants to stay connected to their culture and heritage. Who wants to be informed, educated and entertained in their own language (North Sotho includes all Sotho dialects)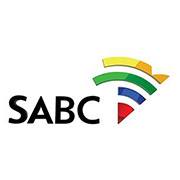 Provides contemporary content that is authentic and current in North Sotho with a Station Footprint in Limpopo, Gauteng, Mpumalanga and North West.
They have a vision to be the Public Broadcaster that others aspire to be.
Listen to free internet radio, sports, music, news, podcasts, talk, and audiobooks.
Dj's / Omroepers:-
Bradwin Monyamane
Conny Matjipa
DJ Bo-eli
Fantastic Sebola
HODI Tsamago
Happiness Maake
Herbet Sello
Hunadi Mogohlwane
JJ Menu
KVEE Mashego
Karabo Matlala
The C-lecta boy
Cutjolicious
Kwenisto
Kwetepe John Matlakala
Lealo Mahlo
Lenny T
Lesiba Ronaldo
Lethabo Lejoy Mathatho
Magosechaba Violet Mamabolo
Malesela Nukeri
Mankoko Baby
Maphuti Ali Lamola
Matlou Cate Madibana
Max Mojapelo
Mogau Leshilo
Mokgadi Khadjo Matlebjane
Moleboge (Lebza Lady) Mokgoebo
Moloko Mashamaite
Mpho Moroaswi
Nkgadimeng Kekana
Roseta Sebapu
Sebasa Mogale
Simon Ramafalo
Skhumbuzo Mbatha
Thabo wa Mo-afrika
Timmy Thomas
Vicky Moletja
Frequencies / Frekwensies:-
107.5FM: Tshamavhudzi